CAPITOL PAINT & WALLPAPER CO

                                  58 South Main Street - Concord, New Hampshire  

                          Tel  603-224-3682  Fax: 603-224-0367 / Mon-Fri  7:30 - 5:30 / Sat  8:00 - 1:00

This page was last updated on: December 30, 2017
             Hi!   Welcome To Our Web Site!     A Site To Help You, Our Customer

    Established in 1978, we are a locally owned and operated small family business.  

                                                          AND

                            "GOOD SERVICE STILL MAKES A DIFFERENCE"

​ 

​.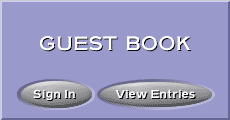 CONTRACTOR EVENT ANNOUNCEMENT

            CALL OR EMAIL TO SIGN UP

           TEL: 603-224 3682 EMAIL: CAPITOLPAINT@GMAIL.COM 

Since its founding in 1849, Pratt & Lambert has stood for quality, leadership and innovation in the paint industry

When it comes to quality, "Never Compromise".